Safe and Independent Living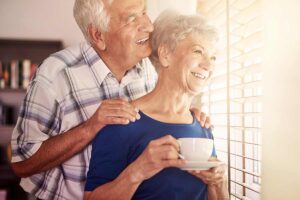 Aging in Place is a new trend that Seniors of this generation are taking advantage of over living in retirement communities. 
Senior Home Remodeling allows seniors to safely live in the home they love with ease and comfort.
Independence Home Remodeling specializes in home remodeling for seniors. From active seniors, to seniors with limited mobility, we have a solution that will help all.
Independent Bathing Solutions
The bathroom is the most dangerous place where most accidents happen in a home. We have solutions that make bathing safely, possible.
Walk In Tubs
Walk In Tubs allow you to bathe easily in your home without dangerous thresholds to step over.
Barrier Free Showers
The ultimate shower in terms of accessibility with no barriers to entry.
Walk Showers
Walk In Showers offer bathing solutions for seniors who like to bathe quickly in a shower setting.
Grab Bars
A safe bathroom isn't complete without Grab Bars to provide important grab points to prevent a fall from happening.