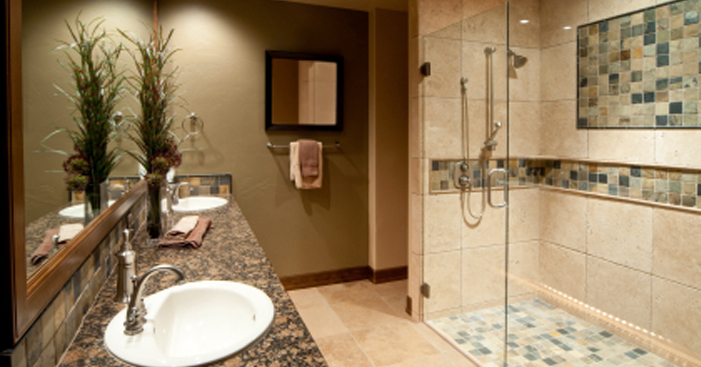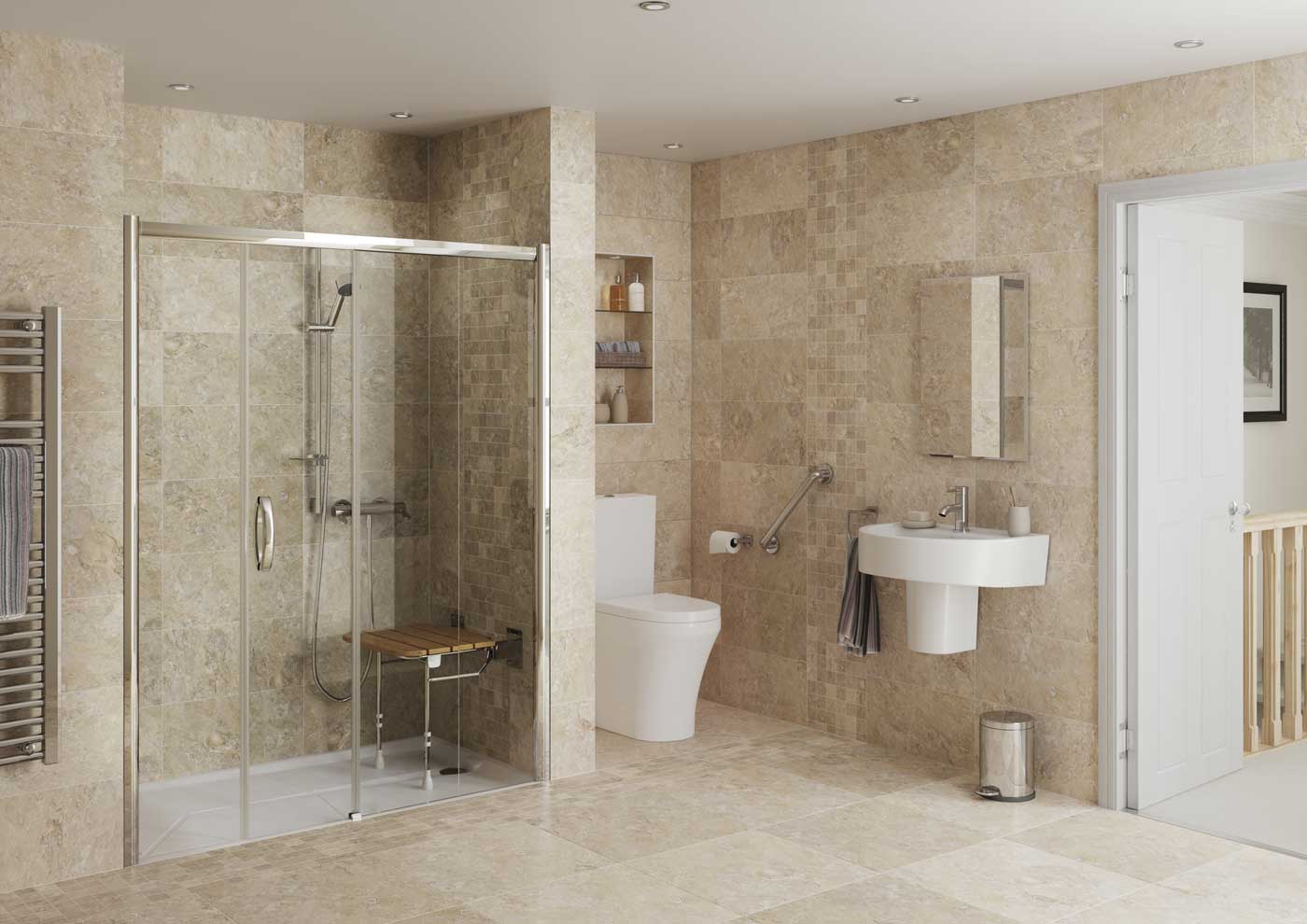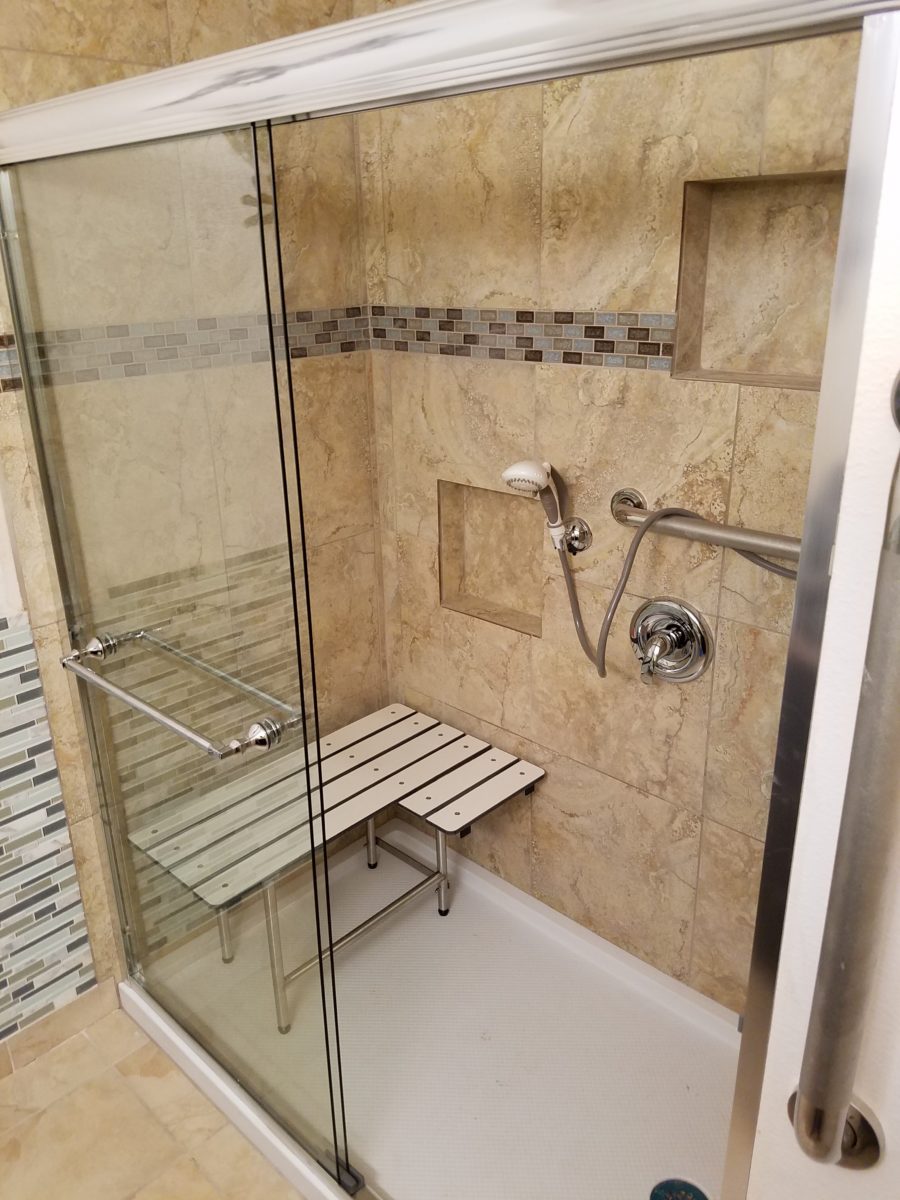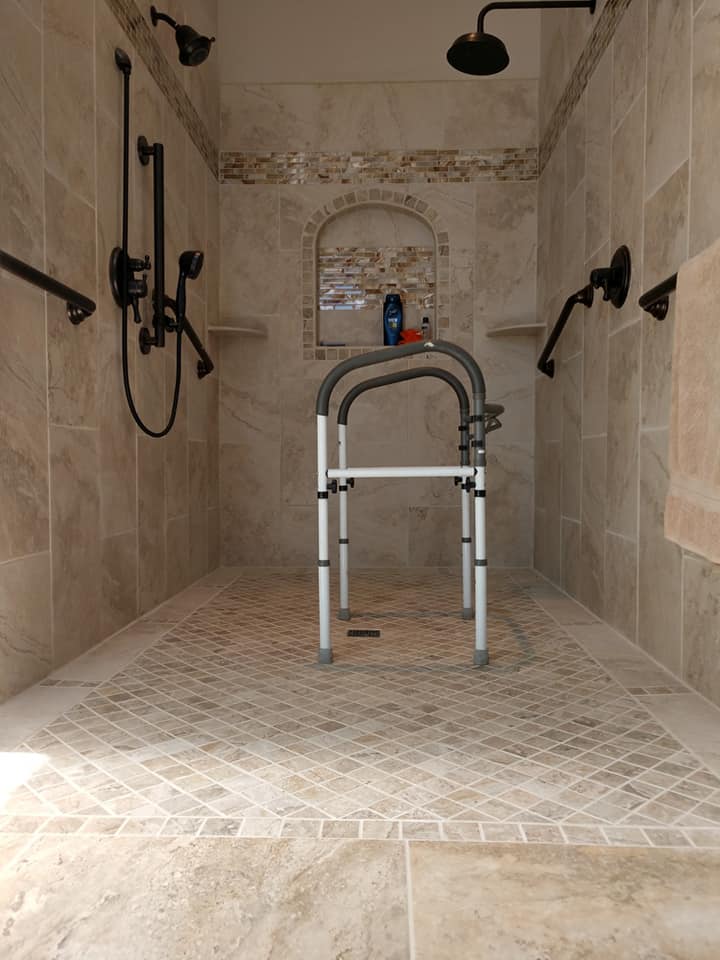 Accessible Home Remodeling
Testimonials - Accessibility
Del Krebs
Mike and his crew did an outstanding job on our recent bathroom/bedroom remodel. They started and finished the project exactly as per contract. The workmanship was professional and the crew was very personable. Neatness counts and they excelled. Thank you, again.

Lynn Wells
We needed our master bathroom shower remodeled to accommodate a wheelchair user. After hearing about all the problems people encountered on bad jobs we were paranoid about choosing a contractor. We decided to go with Independence because they specialized in handicapped remodeling. We met with Mike to go over our project, got a quote, and set a start date. His crew arrived on time and were courteous and efficient. When a few project hitches came up (which they almost always do) they were resolved to our complete satisfaction. Independence charged a fair price, honored their quote, started on time, did an excellent job, finished on time and cleaned up after themselves. What more could a customer ask for? I would recommend them without hesitation.

Doug M.
We needed a bathroom remodel to accommodate a wheelchair, including replacing a tub and shower with a roll-in shower, slightly sunken. We chose Independence because it looked like they had experience with handicapped situations, grab bars etc.; and because they did all their work with one small team - concrete removal, tile, plumbing, electrical. The results were great! Obviously experienced; gave helpful ideas on improving our design, and they let us make the choices we wanted. We've been in hotels where the roll-in shower doesn't keep the water back. This one's great. We didn't think we could widen the door, but they were able to move the electrical work, which we thought prevented it, and install a sliding door as well. All done in just over a week, as advertised. Reasonable price. Quality team. Highly recommended.
Spring Updates – Phoenix, AZ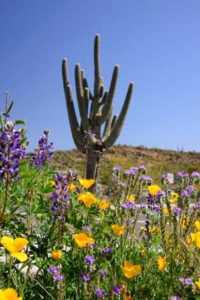 Spring is quickly approaching, and with that we have one of the most beautiful times of the year in Phoenix. Blooming cacti, perfect temperatures, and baseball spring training are all reasons to get excited for the next few months.
With this, it also means we get very busy! If you're looking to have an accessible shower installed anytime soon, then don't wait any longer! Secure your installation date before it gets snatched up.
Call us today at (602)-975-2615. to schedule a consultation for all of your accessible living solutions.
About Independence Home Remodeling
Independence Home Remodeling specializes in bathrooms that are constructed for persons with a disability and that will fulfill yours or your loved one's needs. All of the bathrooms we design are ADA-Compliant meaning that they adhere to all the standards set forth by the Americans with Disabilities Act. We can help you create the perfect bathroom that will not only serve your requirements but will also look great. Call us today at (602)-975-2615. to schedule a consultation for all of your accessible living solutions.
We are locally owned and operated serving Phoenix, Scottsdale, Tempe, Glendale, Sun City, Avondale, and much of rural Arizona. We are trusted by multiple Arizona state government offices to satisfy many of their accessibility remodeling requests. We work with organizations such as Arizona Bridge to Independent Living (ABIL) who have come to rely on our expertise, accuracy, and dependability.
Call Today for Your Free Quote
Let us help you resolve your accessibility needs. Give us a call today. We can make your next project smooth and stress-free.
No matter where you are located in Arizona, call us. We can provide statewide service in a timely and efficient manner.
We value customer satisfaction and our reputation above all else. We strive to form a positive relationship with each of our clients by making their projects our number one priority.
Request your free quote today by giving us a call at (602)-975-2615. We look forward to helping you.